Olympic.ca
Olympic.ca, a constant evolution 2013-2020

2018: Focus on fan-customizable Olympic schedule, curling game, personalized content.
Olympic.ca 15% (2013) to 72% (Rio 2016) mobile consumption.
2016: Focus on utility for stock pages: athletes, sports, Games.
2015: Focus on editorial pages. Enhanced stories, photos, videos.
2014: Focus on registration flows and funnels.
2013: Managed full redesign and re- launch of responsive mobile-first website.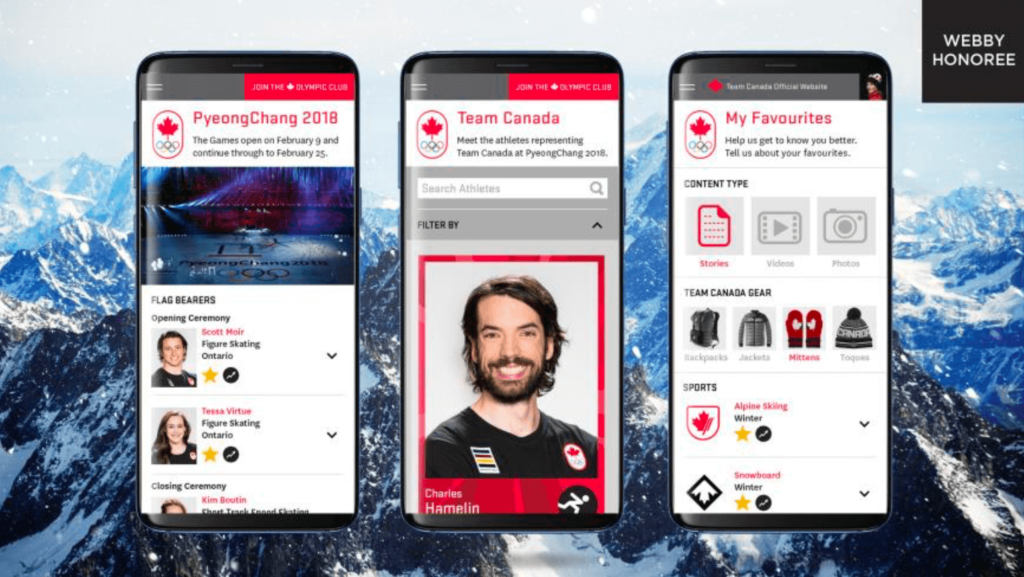 Client
Canadian Olympic Committee